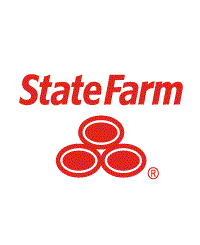 STATE FARM® INSURANCE AGENT,

PITTSBURGH

, PA
John McDonald
Would you like to get a quote?
Office Details:
Landmark:
Perry Professional Bldg. South of Perrymont Rd. in McCandless Twp. Serving Greater Pittsburgh Area.
Office Hours (EST):
Mon. - Fri. 9:00am to 5:00pm
Available 24/7 365 Days/Year
Need help with a claim?
Start or track your claim online, or with the State Farm® mobile app.
Need to pay a bill?
Pay insurance bills fast and manage them easily.
About Me:
Insurance Provider for Greater Pittsburgh Area
Focusing on Auto, Home, Life, Renters & Business Ins.
My Team is Known for Their Excellent Customer Service
Celebrated my 24nd. State Farm Anniversary - Jan. 2017
State Farm Insurance Agent Since 2000
Auto Insurance in Pittsburgh PA 15237
Renters and Home Insurance in Pittsburgh PA 15237
Life Insurance in Pittsburgh PA 15237
Providing Financial Services in Pittsburgh PA 15237
Local Community Volunteer
Chamber of Commerce Member
National Association of Insurance & Financial Advisors
National Sales Achievement Award Winner
State Farm Ambassador Travel Qualifier
Rotary Member
Here To Help Life Go Right
Our Mission:
Our Team Strives Daily to be the Premier Pittsburgh Area Insurance Group. We will work to make life easier for you by offering knowledgeable & professional service. We care greatly for all of our customers and pledge to treat you with dignity & respect. We will keep your best interests at heart, at all times. Come see us soon and find out firsthand what State Farm Good Neighbor Service is all about.
Our Team:
Beverly McDonald
Property & Casualty Representative
Beverly has 27 years of State Farm experience. She's here to help with Auto, Fire, Renters, and Business Insurance. Bev can also assist with financial services.
Terri Gasiorowski
Office Representative
Terri has 28 years of State Farm experience, and is licensed in all lines of insurance and is a Bank Representative. She's known for being professional, knowledgable, and well liked by our customers. See her for Auto, Homeowners, Renters, Life, and Health Insurance.
Agent's Credentials and Licenses:
Disclosures
Deposit products offered by U.S. Bank National Association. Member FDIC.
Life Insurance and annuities are issued by State Farm Life Insurance Company. (Not Licensed in MA, NY, and WI) State Farm Life and Accident Assurance Company (Licensed in New York and Wisconsin) Home Office, Bloomington, Illinois.
State Farm VP Management Corp. is a separate entity from those State Farm entities which provide banking and insurance products. Investing involves risk, including potential for loss.
Neither State Farm nor its agents provide tax or legal advice. Please consult a tax or legal advisor for advice regarding your personal circumstances.